Order a doctor consultation
Prof. Nir Giladi
Neurology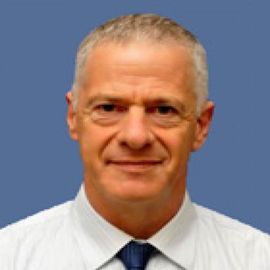 Prof. Nir Giladi, MD, is a renowned leader in the field of movement disorders, an associate professor in the Sackler Faculty of Medicine at Tel Aviv University and chairman of the Department of Neurology.
About the doctor
Prof. Giladi's research interests are in the field of gait, cognition and genetics in Parkinson's disease. In recent years Prof. Giladi, in collaboration with Prof. Orr-Urtreger, has developed and studied a unique cohort of over 900 PD patients from Ashkenazi Jewish origins, an ethnic group with unique genetic conserved substrate, using a whole genome approach as well as expression studies to identify markers in PD.
Prof. Giladi is a member of the International Parkinson and Movement Disorders Society (MDS) and is an officer (treasurer elect) since 2010. Prof. Giladi is also a member of the International Board of the Research Group of the World Health Organization on Parkinson's Disease and other Movement Disorders.
Prof. Giladi has nearly 200 papers published in peer reviewed journals and has served on the editorial boards of the Movement Disorders Journal, Parkinsonism & Related Disorders and the Journal of Neural Transmission
Education
Medical School:
1977-1983 Ben Gurion University Beer-Sheeba, Israel
1985-1989 Tel Aviv University, Tel Aviv, Israel
Specialization
Carmel Medical Center, Haifa, Israel
Carmel Medical Center, Haifa, Israel
Known expertise
Certifications:
American Licensing Exam for Foreign Med. Graduates (ECFMG)
American Licensing Exam
Neurologist
Professional publications
More than 200 publications
More than 100 lectures at Seminars and Congresses
For a listing of recent publications, refer to PubMed, a service provided by the National Library of Medicine.